Igglepiggle's Busy Day
Tickets for In the Night Garden Live 2023 UK tour is now on sale! For best seats through our ticketing partner Family Tickets, where you can choose your performance date and time, view the seating plan and book your tickets online.
---
About In the Night Garden Live 2023 UK tour 
Even after 14 years producing In the Night Garden Live, seeing that moment when little ones see their favourite characters appear live on stage for the first time is still our favourite thing!
You have to see it to experience it. Watch more video clips to see how the audience react at In the Night Garden Live!
Upsy Daisy
Makka Pakka
Tombliboos
Pontipines
How would your little one react?
You can find out when the Ninky Nonk rolls into a venue near you in 2023. There are lots to choose from. Simply click the Book Now button below to find your nearest venue and start planning your family day out.
Do it now while it's still fresh in your mind, before it's too late.
---
Join Igglepiggle on his adventure!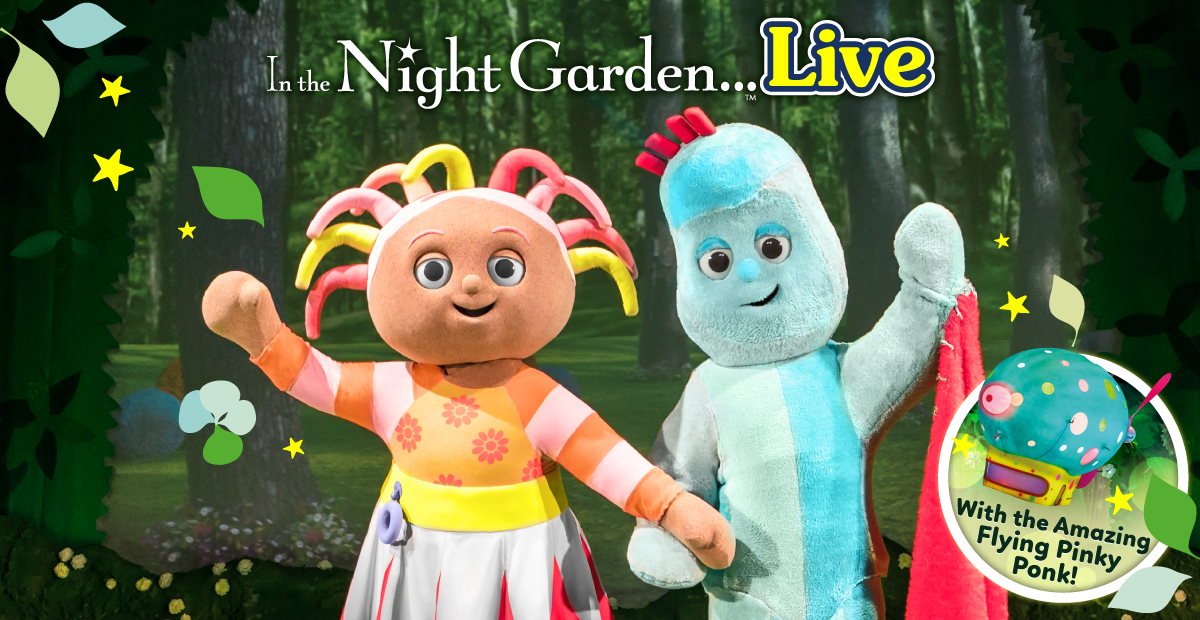 This year, don't miss Igglepiggle live on stage at a theatre near you with In the Night Garden Live's Igglepiggle's Busy Day!
One day in the Night Garden, Igglepiggle looks for his friends by following their funny sounds until he finds them all! And your little one can come along and help.
You'll see Igglepiggle, Upsy Daisy, Makka Pakka and friends beautifully brought to life with full-size costumes, magical puppets, and enchanting music.
You'll never forget the look on your little one's face when all their favourite characters arrive on stage in 'real life'! But you'll have to book your tickets to experience it…
Don't miss your chance to see Igglepiggle and friends like you've never seen them before at your local theatre! You can't see Igglepiggle's Busy Day on TV. It's specially written for the first ever In the Night Garden Live tour of UK theatres.
There's still time to book your tickets. But you could miss out on seeing the show in a venue close to where you live if you leave it too late. Book your tickets now for the best choice of dates, times and seats!