Congratulations To Our 2015 Advent Winners!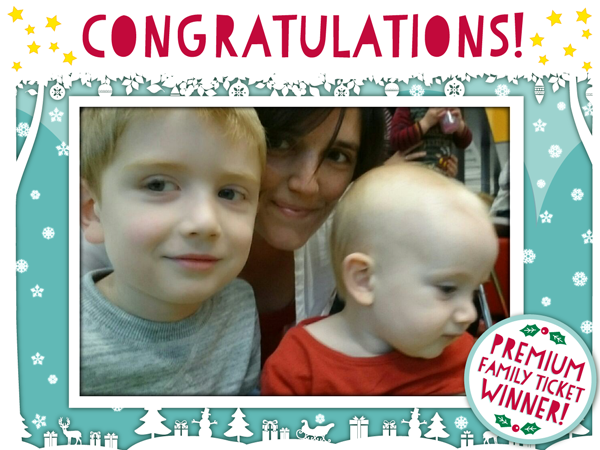 Congratulations to the winners of our top gift in this year's Advent Calendar! These lucky families have won Premium Family Tickets worth £165 for In the Night Garden Live 2016. Verity Thornill was one of the first to win - she told us she was "very excited" to win this very special gift for her two little ones (pictured with her above).
£165 is enough to buy four premium tickets for In the Night Garden Live, plus two goody bags and two Meet a Character Experience tickets when booked early during our Presale in January 2016.
If you haven't already opened your online advent calendar today - don't delay:
Lindsey Thorpe was delighted to win Premium Family Tickets for her daughter Isabelle. Here's what she had to say:
I am very happy that we have won these tickets as my little girl Isabelle absolutely loves in the night garden. We wanted to take her to the tour for her birthday in July so this will make it extra special. She Watches the programme as part of her bedtime routine every night and dances along to all the songs. I cannot wait to see her face when she see the real live characters it will be magical.
Here she is with her little one Isabelle, celebrating their win with Igglepiggle and Makka Pakka!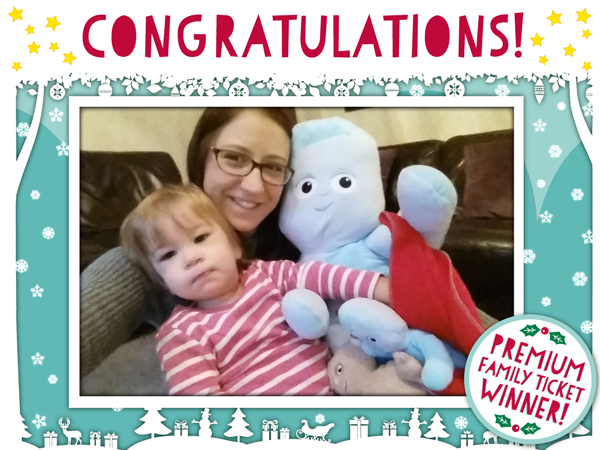 We'd also like to say well done to Christal and her family pictured here. They have also won Premium Family Tickets and we can't wait to see them at the Showdome in 2016!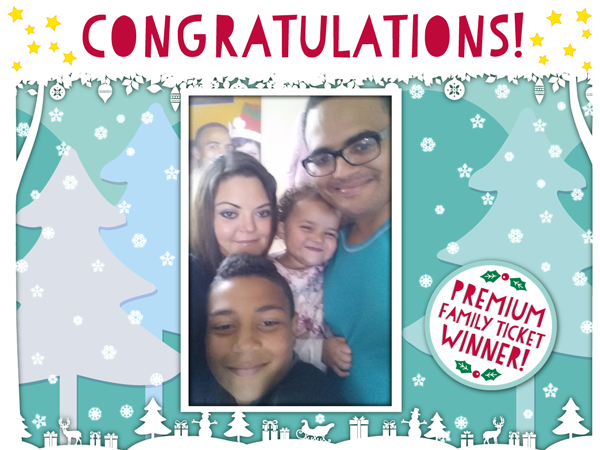 Liz Mackay and her family were also winners, and they had this to say about their win:
We were planning on booking to see the show again next year so it's wonderful to win this prize :). Our granddaughter Ava loved it and says she's "feeling giddy" now lol and next year will be bringing her baby sister Olivia along who will be around 8 months old. Thank you again, can't wait to see the show again'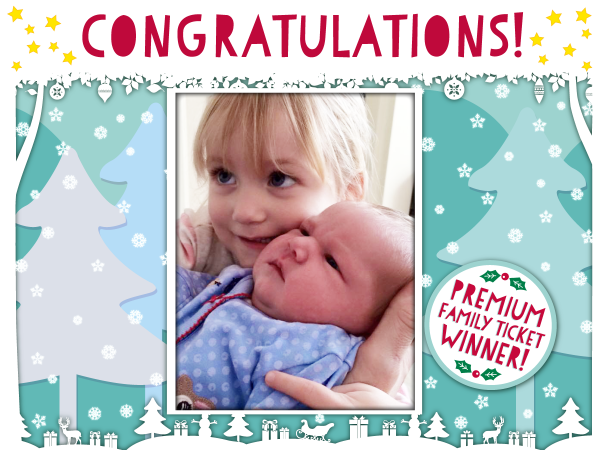 Congratulations to all our Premium Family Ticket winners so far - whose names we've listed here. One grandparent would like to remain anonymous - she'll be surprising her family with the tickets for In the Night Garden Live 2016 as a special Christmas treat! 
Don't forget that we're giving away these gifts in our Advent Calendar every day between 1 - 24 Dec, so there's still plenty of time for you to join these lucky families at a show next year!

For the most chances of winning a gift, open a calendar door every day between 6am and 6pm until 24 Dec!

Advent Calendar Premium Family Ticket Winners
Madeleine Sheen from Manchester
Leticia Tranter from Birmingham
Verity Thornhill from Canterbury
Christal Wagstaffe from Manchester
Lindsey Thorpe from Northamptonshire
Liz Mackay from Leeds
Alison Wiltshire from Milton Keynes
A grandparent who wants her win to be a secret!
Farha Nekiwala from Leicester
Heather Stokes from Birmingham
Jane Lydiate from Merseyside
Laura McKinlay from Cheshire
Clare Gergory from Rainham
Emma Shepherd from Manchester
An auntie who wants her win to be a secret!
Our Advent Calendar fans and winners gallery