Don't Miss Your £5 Discount!
Register now for In the Night Garden Live Presale 2018 to get your unique discount code worth £5* in our exclusive Presale on 23 January.
Your unique discount code will give you access to our exclusive presale on 23 January, so you can book tickets two days early for In the Night Garden Live and save money.
Don't delay, claim your unique discount code before registration ends 1pm on Thursday 18 January.  
The exclusive Presale starts on Tuesday 23 January for registered users only and tickets go on sale to the general public on Friday 26 January.
Sign up  now so we can send you a reminder!
---
In the Night Garden Live 2018 tickets go on sale in January!
Next summer the world's only In the Night Garden Live Showdome is coming to London, Birmingham, and Manchester. The Showdome will be visiting:
The O2, London
24 May - 9 June 2018
Richmond Old Deer Park, London
16 June - 1 July 2018
Cannon Hill Park, Birmingham
7 July - 22 July 2018
intu Trafford Centre, Manchester
28 July - 19 August 2018
There will be an exclusive Presale for registered users (register at NightGardenLive.com from 8-18 Jan) and tickets go on sale on 26 January.
Join your nearest Facebook Event for all our latest news about ticket release dates, the Presale and special offers!
---
Do visit our blog for more cute videos of little ones inside the Showdome. You can't help but smile when you see their faces light up with giggling delight - it's what makes a visit to the family-friendly Showdome so magical.
---
Join Igglepiggle and Upsy Daisy at In the Night Garden Live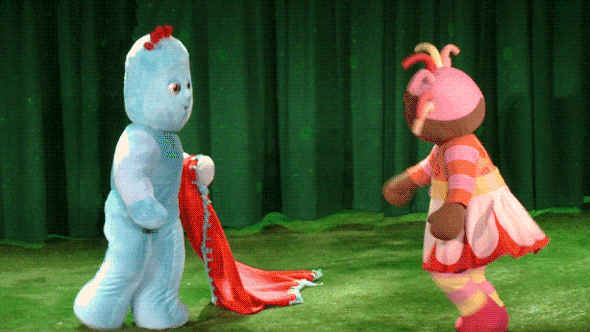 Step into the magical world of In the Night Garden and see Igglepiggle, Upsy Daisy and Makka Pakka brought to life before your eyes with beautiful costumes, magical puppets, enchanting music and breathtaking projections. 
Over 900,000 people have seen In the Night Garden Live so far. 95% of parents say they'd recommend it**, and it gets 4.8 out of 5 stars based on 10,482 parents' reviews. 
There are other shows for young children, but as The Independent wrote, "there's nothing quite like In the Night Garden Live."
To find out more, watch the trailer above, read reviews written by other parents and sign up for news and offers. 
---
"The sweetest thing I've ever seen... I had tears rolling down my cheeks"

- Sarah, Alfreton ★★★★★
"One of the happiest hours of my life. Pure magic."

- John, London ★★★★★
"Go Go Go. This is a memory maker."

- Clare Hardman, Bexleyheath ★★★★★
"The best day ever"

- Colin Blanchard, Stevenage ★★★★★
---
* Terms and conditions apply. Coupon worth £5 off orders over £60, or 5% off orders under £60 and expires at 11:59pm 26 January. Discount tickets are subject to availability. For coupon code terms and conditions please read our Ts & Cs.
** In the Night Garden Live 2016 audience surveys, according to 5,755 respondents.